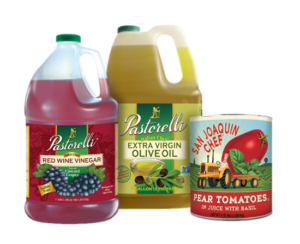 We offer quality Oils, Vinegars and Tomato products to bring convenient creativity to any professional kitchen.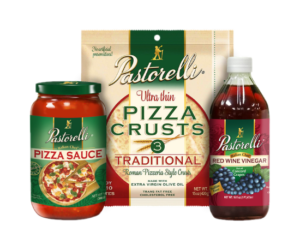 Give your customers an easy choice by stocking Pastorelli authentic Italian sauces, pizza crusts and more!  
Our deeply rooted family food heritage reaches back to mid-19th century Italy, when Amedeo Pastorelli founded a food distribution business near Rome. Continuing that tradition, our family then became partners in one of the first tomato canning operations in California, facilitated North America's first crushing of olives to make olive oil,  and became the first company to create and introduce fully prepared pizza sauce in 1952. And now, five generations in, Pastorelli Foods continues our legacy of innovation in the heart of downtown Chicago, where we have been manufacturing high-quality foods since the 1950s.
In addition to our standard product offerings, we also provide custom formulas and private label services.
Using California vine-ripened tomatoes and the finest ingredients, we can custom formulate your sauce to meet all your savory needs.  
Build brand loyalty with your consumers
by offering them products with
your specific labeling.
Try Pastorelli today and taste the authenticity!